Reputable, family owned and operated since 1968
Local, country and interstate removals
Professional team managing your complete moving process
Competitive, transparent pricing
Obligation free on-site quotes
Call Now for a Stress-Free Move
Whether you have lived in Cronulla your whole life or only a few months, and regardless if you are moving a few streets or suburbs away or interstate, the stress of moving is the same.
You have an aquarium, plants, a piano, artworks, you have priceless family antiques and favourite toys. You need boxes and wrapping for all of these and a way to get all of these safely to your new home. You have limited access to your property or limited time to do it in.
We at Southside Removals & Storage have experienced all that and more as we have been moving property for individuals and families in Cronulla since 1968.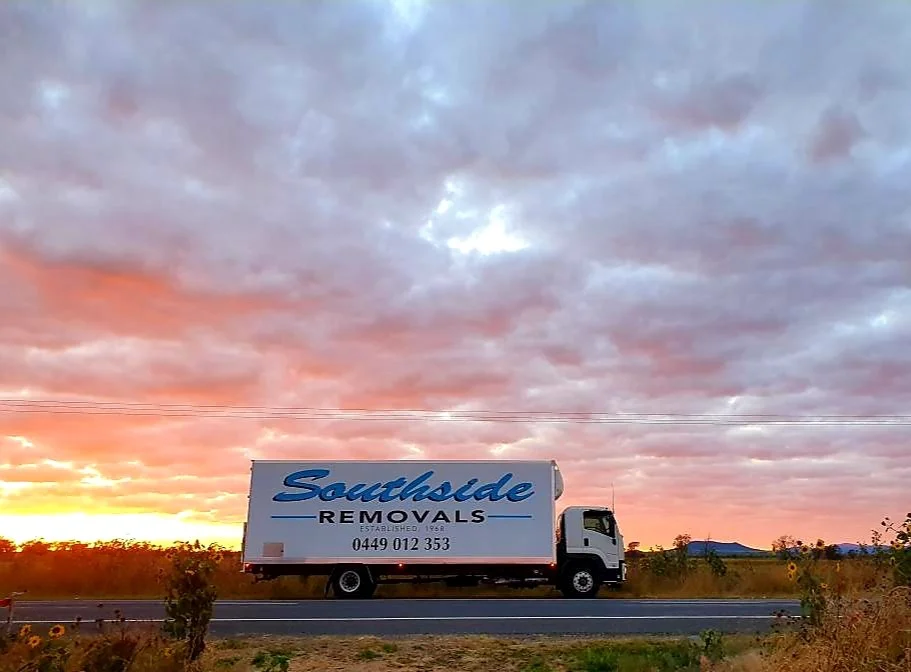 Testimonials
We have just moved from Grays Point to Cronulla with the assistance of Tyson and his team. From the day, Tyson visited us to discuss the move we knew that they were going to be very professional and protective of our many items. The attitude and work ethic was truly amazing. We would recommend Southside Removals & Storage to anyone wanting to move from their residence.
– John & Diane, Cronulla
We are experienced in moving to and from waterfront properties and offer a barge service for situations where street access is not possible.
Just recently, on April 16th, we engaged Southside Removals & Storage for the removal of our furniture and other sundry belongings from Cronulla NSW to Katoomba NSW. It is with great pleasure that we advise the move went without a hitch, and totally according to plan. The Proprietor, Tyson, and his offsider Shane, went out of their way to assist. Nothing was too much trouble, and all along the way they prompted us to request whatever made life easier for us. As and when requested, they were only too happy to oblige. It is worth noting that the distance and travel time between Cronulla and Katoomba is 100 kilometres and 2 hours respectively. With most of the unpacking now completed, and all of the fragile pieces now accounted for, it is safe to report there were no breakages. Needless to say, we have no hesitation in recommending Southside Removals & Storage to anybody requiring the services of a competent, efficient and cost-effective removalist. We would be more than happy to speak personally on their behalf should anyone care to phone us (ask Tyson for details).
– David and Marcelle Mann
Belated thanks for the fantastic service you provided when moving us in June.
On time professional and well priced.
We could not have been happier.
We will be recommending you and using you again in the future.
– Patrick & Narelle, Allawah to Cronulla
Our staff are capable and importantly careful, over the years, they have learned the best way to safely move all sorts of property.
Thanks so much Tyson! You and Adam were wonderful today, your help was much appreciated! As I said this was stage 1 of the move, so as soon as I find a new place I will be in touch to have you move me again.
– Julia, Sutherland Shire
Just wanted to say thanks to you and Shane for all of your hardwork on helping me move to Cronulla on 1 June. You both did a great job. I would definitely use your company again in the future and also recommend to my friends! Thanks.
– Genelle, Cronulla
I just wanted to thank you for the care you took with my belongings. It is very rare to come across a removalist that treats another"s belongings like it belonged to them. You were professional in your attitude, efficient with the time taken and on time. I wish you much success with your business.
– Shavanthi, Bundeena to Cronulla
I just want to drop you a note to say thank you for moving our family from Cronulla to Grays Point last week. You guys were very fast and efficient but making sure everything was covered off before we left Cronulla and again at Grays Point before you left. I would have no hesitation recommending you to friends and family. Cheers.
– Daniel, Cronulla to Grays Point
I would like to thank the boys for a very easy experience moving recently. Southside removals were extremely hard working, professional and the whole thing was made so much less difficult than I expected. Nothing was too much trouble and they never stopped for a minute. I was so impressed by there level of commitment and enthusiasm. I can not recommend them highly enough.
– Fiona, Cronulla
I would like to say thank you to Tyson and his team for once again providing a professional outcome to our recent move. We have Used the team a Southside removals on a number of occasions and in every instance we have found them to be courteous, timely, professional and very easy to deal with. Not only are they competitive in their pricing but the overall outcome has always exceeded our expectations. They are decent, hard-working, cautious and polite, and you would not find better people to help you in your move. We would highly recommend them to anyone who requires a removalist.
– Kerry and Ian, Cronulla
If you are looking for a Removals Company you can trust, contact us for a free quote and know you will be in safe hands.
Call Now for a Stress-Free Move
Request a Quote
Services
Furniture Removals
Furnishings are among the most difficult items to move due to their large size and cumbersome weight. Our strong, capable movers can handle this task for you so that you can focus on other aspects of your move, like setting up your utilities and getting to know your new neighbourhood. We'll strap everything down inside the truck to keep it safe from damage.
Pre-Packing and Unpacking
Getting everything packed up and ready to move is the most time-consuming job you'll have to do during your move, and we can take care of this for you as well. We'll wrap and protect any delicate or fragile items to keep them safe and secure in transit, and we'll unpack everything for you at your new home or office and arrange it exactly where you want it.
Local Removals
If you are staying local, you'll get the same level of care and attention to detail as we give our long-distance customers. Wherever you need your belongings to go, we can get them there.
Interstate Removals
Moving to another state adds an extra layer of complexity to your move, but you can rest assured that our team can handle it. Our team will securely wrap and secure your furniture to move your items safely.
storage
Southside Removals & Storage offer affordable storage solutions. Whether you need a short term solution to store your furniture and household items between house moves, or you need longer-term storage, we have you covered.