Reputable, family owned and operated since 1968
Local, country and interstate removals
Professional team managing your complete moving process
Competitive, transparent pricing
Obligation free on-site quotes
Here at Southside Removals & Storage, we have been helping homeowners in the Shire and throughout Sydney with their moving needs since 1968. Our professional, respectful staff can help you throughout all stages of your move, from packing up your old home to unpacking in your new one. We take great care in packing up your belongings, and we are fully insured for your protection. We'll provide you with a free quote before we get started.
Call Now for a Stress-Free Move
Furniture Removals
Our reputation as the premier removalists in Sydney is important to us, so we do everything in our power to protect your furniture as much as possible during your move. Large pieces of furniture, like lounges and fridges, can be challenging to move, so you run the risk of injuring yourself in the process. Fortunately, there is no need for you to worry; our skilled removalists are up to the task.
Before loading your furniture onto our truck, we'll carefully wrap everything in our padded packing blankets to prevent scratches, dings and other damage. We take care to arrange the truck in such a way as to not damage any of your belongings in transit. We take just as much care in the unloading process as well. We'll also lay down floor coverings to protect your floors from any damage while we move everything in and out.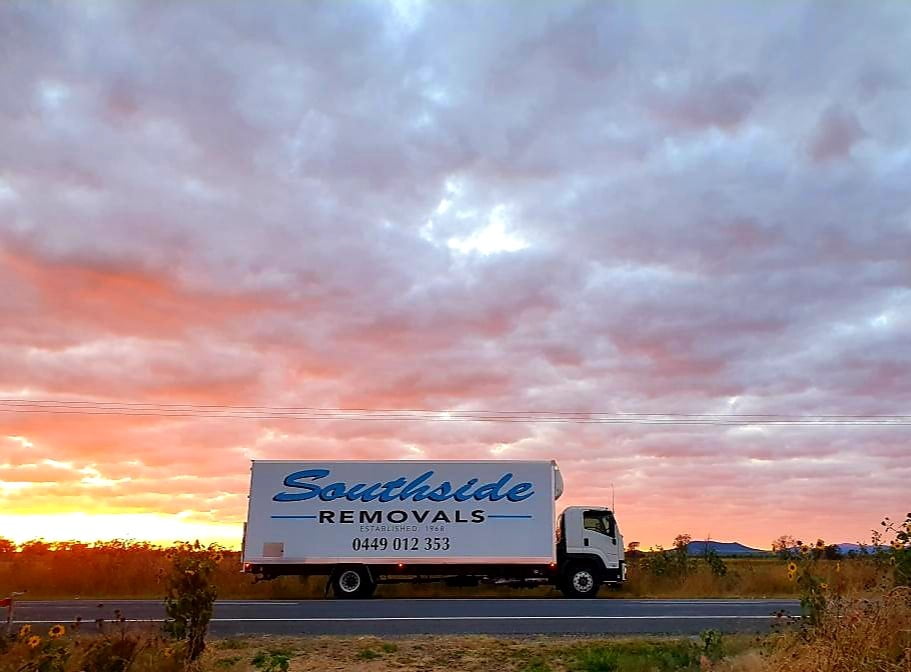 Testimonials
Tyson & the boys have moved all my Household goods twice in the last 12 months. They were brilliant both times & nothing was too much trouble. The team were all very pleasant & they worked exceptionally hard. For the service provided costs were very reasonable. Along with several friends who have also used Southside we believe they are the best in the Shire and I'm happy to highly recommend their services.
Peter, Burraneer

---

Just recently, on April 16th, we engaged Southside Removals & Storage for the removal of our furniture and other sundry belongings from Cronulla NSW to Katoomba NSW. It is with great pleasure that we advise the move went without a hitch, and totally according to plan.

The Proprietor, Tyson, and his offsider Shane, went out of their way to assist. Nothing was too much trouble, and all along the way they prompted us to request whatever made life easier for us. As and when requested, they were only too happy to oblige.

It is worth noting that the distance and travel time between Cronulla and Katoomba is 100 kilometres and 2 hours respectively. With most of the unpacking now completed, and all of the fragile pieces now accounted for, it is safe to report there were no breakages.

Needless to say, we have no hesitation in recommending Southside Removals & Storage to anybody requiring the services of a competent, efficient and cost effective removalist.
We would be more than happy to speak personally on their behalf should anyone care to phone us (ask Tyson for details).

David and Marcelle, Cronulla to Katoomba

---

Thank you so much for making our moving day a stress free experience.
We were very impressed with the expertise and care shown, as our possessions were carefully and skilfully moved from A to B.

Our belongings were respectfully cared for as each item was treated as if it was fragile, we knew then we were safe hands.

Your team worked tirelessly throughout the day and into the night nothing was too much trouble for them.

Thank you so much we would have no hesitation in recommending Southside Removals & Storage.

Angela Pec, Sutherland Shire