Moving since 1968
Professional, respectful staff
On-site quotes
Fully insured
Careful moving and packing
Call Now for a Stress-Free Move
Southside Removals & Storage have been moving residents of Gymea since 1968.
We understand that what you pack you want to unpack in the very same condition. Unfortunately, when you start to talk to people about their moving experiences all you hear is how traumatic their move was, how many of their precious belongings were damaged.
Unfortunately for them, they did not move with us. We use a wide range of packing boxes, wrapping materials and strapping to ensure your belongings are protected. We also offer a pre-packing and unpacking service. We carefully pack and wrap everything and we have been doing this for 40 plus years so we know a thing or two about how to pack smartly and safely.
We also pride ourselves on the fact that our staff are experienced, fit, strong, capable and most importantly careful removalists. We have experience in moving the delicate family heirlooms to the big and bulky items like pool tables. We even offer a barge service for situations where street access is not possible.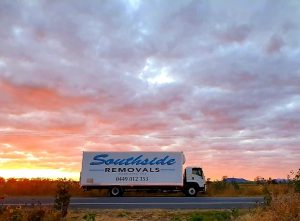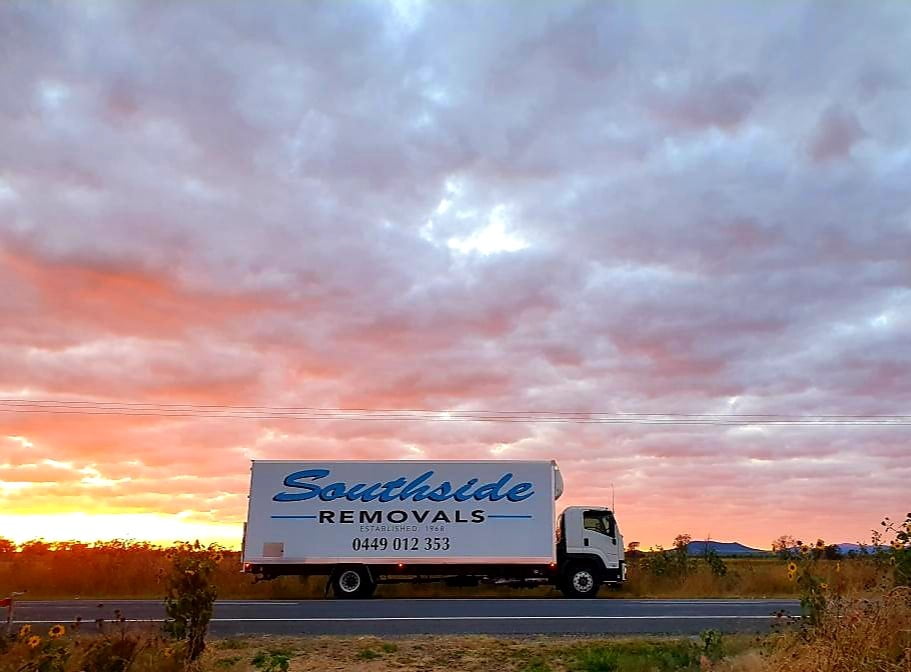 Testimonials
I can't recommend Tyson from Southside Removals & Storage highly enough. I had the unfortunate experience of having to use a different removalist to transport 3 display units which ended up gauged, scratched and damaged. Southside moved us from the Sutherland Shire to Orange with some very valuable and fragile items none of which sustained any damage. I can only say if you are thinking of using a different removalist to Southside then don't!.
– Jill
Thank you, Tyson, for organising a very smooth move from Yowie Bay to Engadine. After 48 years at Yowie Bay, it seemed to me to be a huge move but you & your company made it easy & stress-free and for this, I am very grateful!
Ann J.
– Ann, Yowie Bay to Engadine
I would just like to thank you and your team for your support in our move.
We are a large family of 6 with a considerable amount to move on as a difficult steep site.
Everything arrived safely and your organisation and punctual service was greatly appreciated.
We have no hesitation in recommending you and your team.
– Ekaterina & Michael, Gymea Bay to Grays Point
I have used Tyson and his team at Southside Removals team on two occasions.
I wouldn't consider any other company in future – Tyson returns calls and emails, keeps you updated, moves your items with the utmost of care… nothing was too much trouble. He is a straightforward and honest guy, and he'll have my business again when the need arises.
Christine Y
– Christine, Gymea to Caringbah
I can't recommend Southside removals enough. Tyson and his offsider were so professional, arrived on time, were quick and most importantly really careful with all my stuff. They moved me from The Shire to the Eastern suburbs. Parking was difficult but Tyson found a way to park the truck without interfering with the rest of the residents parking in the unit block. Would definitely recommend.
Thanks Tyson
– Jamie & Isabel, Gymea to Bondi
Just a note to say that I was very happy with your service throughout my recent move from Illawong to Gymea Bay.
Your prompt response to quoting – Excellent
Your communication throughout – Excellent
The care of my personal effects – Excellent

You and your staff worked tirelessly on what was not an easy site of 3 levels plus to move my home, with care, with grace and without complaint
You were a pleasure to deal with and I would willingly recommend your services in the future
Thank You
– Julie-Anne, Illawong to Gymea Bay
Request a Quote
If you want your move to be the exception to all the horror stories, contact us for a free quote and know you will be in safe hands.