Moving since 1968
Professional, respectful staff
On-site quotes
Fully insured
Careful moving and packing
Call Now for a Stress-Free Move
In the 50 years since our founding, Southside Removals & Storage has mastered packing, transporting, and unpacking furniture in a way that's both secure and efficient. This is why our storage, packing, and removal services are much sought after by thousands across the country, including many moving to or from Kangaroo Point.
By offering a wide array of fully-insured services and on-site quotes, we make your move as stress-free as possible. This is the primary reason why people choose us for their local and interstate moves.
Southside Removals & Storage is a Proud member of AFRA the Australian Furniture Removers Association Inc.
Who is AFRA (Australian Furniture Removers Association)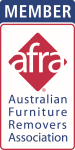 Australian Furniture Removers Association is an official body of removals experts that helps regulate the removals industry.
AFRA only accredits furniture removalists that are fully trained and qualified industry professionals that have the necessary equipment, vehicles, premises needed to complete a professional move.
All AFRA members carry Public Liability Insurance and are authorised to provide Transit Insurance for all goods and effects being moved.
Next steps:
1
Call Southside Removals and speak with our customer service manager
2
We will ask you some questions about your move including the date, size, destination, access issues or special requirements
3
We will advise whether an hourly rate or a fixed quotation is recommended
4
If an hourly rate is recommended we can book your move in on the spot, advise of number of men required and the approximate truck arrival time and forward you a booking confirmation via email
5
If a fixed quotation is recommended we will schedule a time for our operations manager to drop in for a site inspection
6
After the site inspection, we will forward you a fixed quotation via email for your move
7
Once you accept the quote we will book your move in, advise of the approximate truck arrival time and forward you a booking confirmation via email
8
We will forward you information regarding our packing materials and deliver these out to you at your request
9
On moving day our team will drive to your pickup location and carefully and professionally load and secure your belongings in the truck for transport
10
We will then drive your delivery location and carefully and professionally unload your belongings placing them exactly where you want them
11
We accept payment by way of cash, cheque, credit card bank transfer at completion of your move
12
After your move is complete we welcome any feedback
13
After you have finished unpacking we will happily come and collect your used packing materials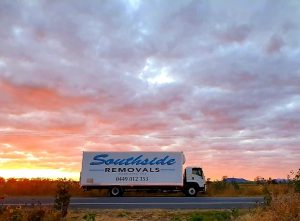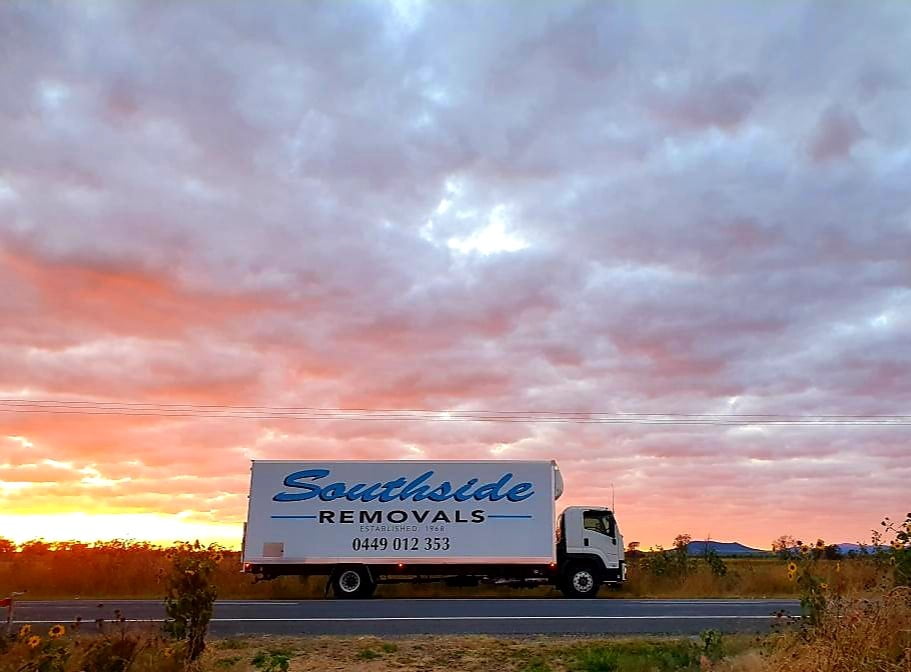 Testimonials
With decades of experience in this industry, we've built a reputation for professionalism, efficiency, and dedication. If you're unsure whether we're the right fit for your move, we invite you to read what some of our clients have to say about working with us.
Request a Quote
Considering moving to or from Kangaroo Point? Our expert team at Southside Removals & Storage is happy to offer our local or interstate removal service. We'll make it our mission to ensure that the move is simple, stress-free, and 100% secure for all of your belongings.
If you have any questions about our services or would like to book us for your next move, please reach out by calling (02) 9525 9937 or filling out our online form.
We look forward to hearing from you.
Services
Furniture Removals
We take several measures to ensure the safe transport of your furniture. This includes everything from wrapping your furniture with padded packing blankets to laying down floor coverings to protect your floors during the unloading process.
Pre-Packing and Unpacking
Packing and unpacking are some of the most stressful aspects of any move. However, when you hire our friendly team for assistance, the process is sure to be quick and convenient.
Local Removals
If you're only moving within your town, rather than across the country, we recommend our local removal service. We know the best way to safely and securely move your belongings to your new place.
Interstate Removals
If your move is taking you to a new state, we recommend our efficient interstate removal service. We'll help you move to New South Wales, Western Australia, Northern Territory, or anywhere else in the country.
storage
If you need to keep some of your belongings in storage, we have long-term and short-term solutions. Our clients regularly use our storage services for their instruments, sports equipment, outdoor furniture, and more.