Moving since 1968
Professional, respectful staff
On-site quotes
Fully insured
Careful moving and packing
Call Now for a Stress-Free Move
Since our founding in 1968, Southside Removals & Storage has become the premier moving company for Australians in Lilli Pilli and beyond. That's because we've proven that we know how to securely and efficiently move everything — from antique furniture to kids' toys — across towns and cities.
For your peace of mind, we provide a fully insured removalist service. This means you never have to worry about the safety of your belongings, whether they're being packed up, transported, or unpacked at your new residence or business. With on-site quotes and a professional staff you can rely on, Southside Removals & Storage is the optimal choice for your local or interstate move.
Southside Removals & Storage is a Proud member of AFRA the Australian Furniture Removers Association Inc.
Who is AFRA (Australian Furniture Removers Association)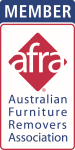 Australian Furniture Removers Association is an official body of removals experts that helps regulate the removals industry.
AFRA only accredits furniture removalists that are fully trained and qualified industry professionals that have the necessary equipment, vehicles, premises needed to complete a professional move.
All AFRA members carry Public Liability Insurance and are authorised to provide Transit Insurance for all goods and effects being moved.
Next steps:
1
Call Southside Removals and speak with our customer service manager
2
We will ask you some questions about your move including the date, size, destination, access issues or special requirements
3
We will advise whether an hourly rate or a fixed quotation is recommended
4
If an hourly rate is recommended we can book your move in on the spot, advise of number of men required and the approximate truck arrival time and forward you a booking confirmation via email
5
If a fixed quotation is recommended we will schedule a time for our operations manager to drop in for a site inspection
6
After the site inspection, we will forward you a fixed quotation via email for your move
7
Once you accept the quote we will book your move in, advise of the approximate truck arrival time and forward you a booking confirmation via email
8
We will forward you information regarding our packing materials and deliver these out to you at your request
9
On moving day our team will drive to your pickup location and carefully and professionally load and secure your belongings in the truck for transport
10
We will then drive your delivery location and carefully and professionally unload your belongings placing them exactly where you want them
11
We accept payment by way of cash, cheque, credit card bank transfer at completion of your move
12
After your move is complete we welcome any feedback
13
After you have finished unpacking we will happily come and collect your used packing materials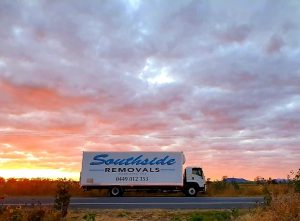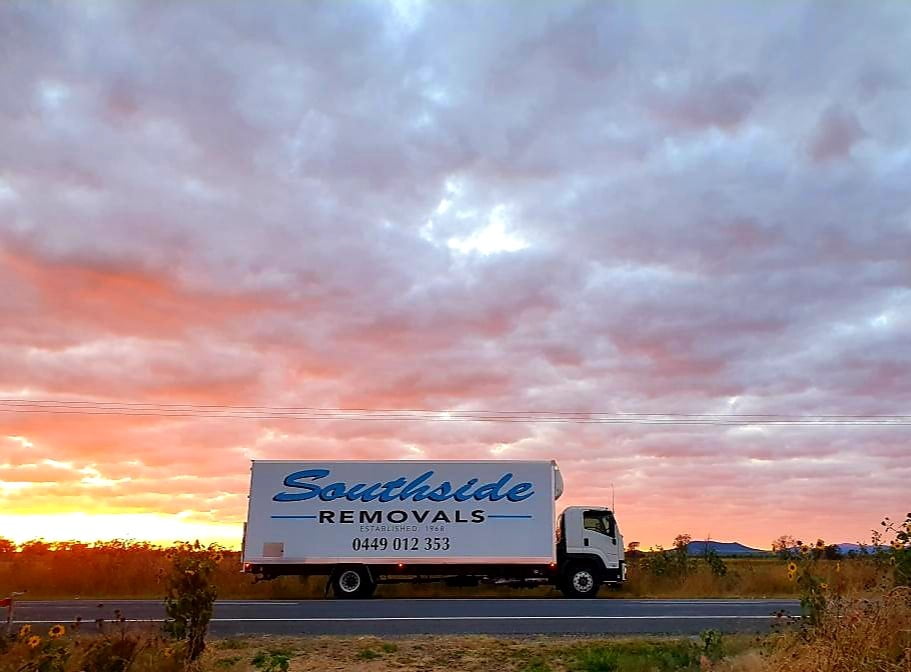 Testimonials
With over 50 years of experience behind us, we've built an outstanding reputation among our thousands of clients. Some of them have provided testimonials to give you an idea of what working with us is like.
A huge thank you to Tyson & his team for making a big day of moving furniture stress-free! We found the team very professional, competent, helpful & hard working.  We highly recommend Southside Removals!
– Jo-Anne & Stuart, Lilli Pilli
Request a Quote
Thinking about moving to or from Lilli Pilli? Our professional team here at Southside Removals & Storage would be happy to help you with our local or interstate removal service. We'll ensure that the moving process is as secure and stress-free as possible for you and your loved ones.
If you have any questions about our services or would like our assistance for your next move, please don't hesitate to reach out to us by calling (02) 9525 9937 or filling out our online form below.
We hope to hear from you soon.
Services
Furniture Removals
We're experts in transporting large pieces of furniture, such as couches and fridges, across long and short distances. We ensure that all of your furniture is expertly wrapped with padding to prevent potential damage.
Pre-Packing and Unpacking
Our professional team is happy to help you securely pack and unpack your things. This service is sure to make your move less stressful and far less time-consuming.
Local Removals
Moving only a few streets over? Our local removal service is just as efficient and secure as our interstate removals.
Interstate Removals
Moving to a new state? Our interstate removal service is here to help you move to Tasmania, Victoria, ACT, or anywhere else in Australia.
storage
Planning on keeping some of your belongings in storage? We have short-term and long-term storage solutions for various items, including lounges, desks, mattresses, and more.