Moving since 1968
Professional, respectful staff
On-site quotes
Fully insured
Careful moving and packing
Call Now for a Stress-Free Move
Does moving house stress you out? If you're like most people, the answer is 'yes'. Here at Southside Removals, we have been helping Sydney residents move to the Gold Coast and many other locations across Australia for more than 50 years. Now that's experience you can count on! We are experts at what we do and can help make your Sydney to Gold Coast move easier than you ever imagined it could be.

Southside Removals & Storage is a Proud member of AFRA the Australian Furniture Removers Association Inc.
Who is AFRA (Australian Furniture Removers Association)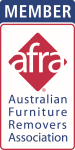 Australian Furniture Removers Association is an official body of removals experts that helps regulate the removals industry.
AFRA only accredits furniture removalists that are fully trained and qualified industry professionals that have the necessary equipment, vehicles, premises needed to complete a professional move.
All AFRA members carry Public Liability Insurance and are authorised to provide Transit Insurance for all goods and effects being moved.
Next steps:
1
Call Southside Removals and speak with our customer service manager
2
We will ask you some questions about your move including the date, size, destination, access issues or special requirements
3
We will advise whether an hourly rate or a fixed quotation is recommended
4
If an hourly rate is recommended we can book your move in on the spot, advise of number of men required and the approximate truck arrival time and forward you a booking confirmation via email
5
If a fixed quotation is recommended we will schedule a time for our operations manager to drop in for a site inspection
6
After the site inspection, we will forward you a fixed quotation via email for your move
7
Once you accept the quote we will book your move in, advise of the approximate truck arrival time and forward you a booking confirmation via email
8
We will forward you information regarding our packing materials and deliver these out to you at your request
9
On moving day our team will drive to your pickup location and carefully and professionally load and secure your belongings in the truck for transport
10
We will then drive your delivery location and carefully and professionally unload your belongings placing them exactly where you want them
11
We accept payment by way of cash, cheque, credit card bank transfer at completion of your move
12
After your move is complete we welcome any feedback
13
After you have finished unpacking we will happily come and collect your used packing materials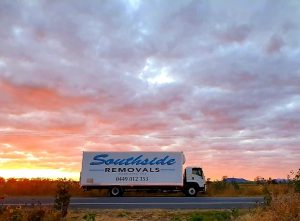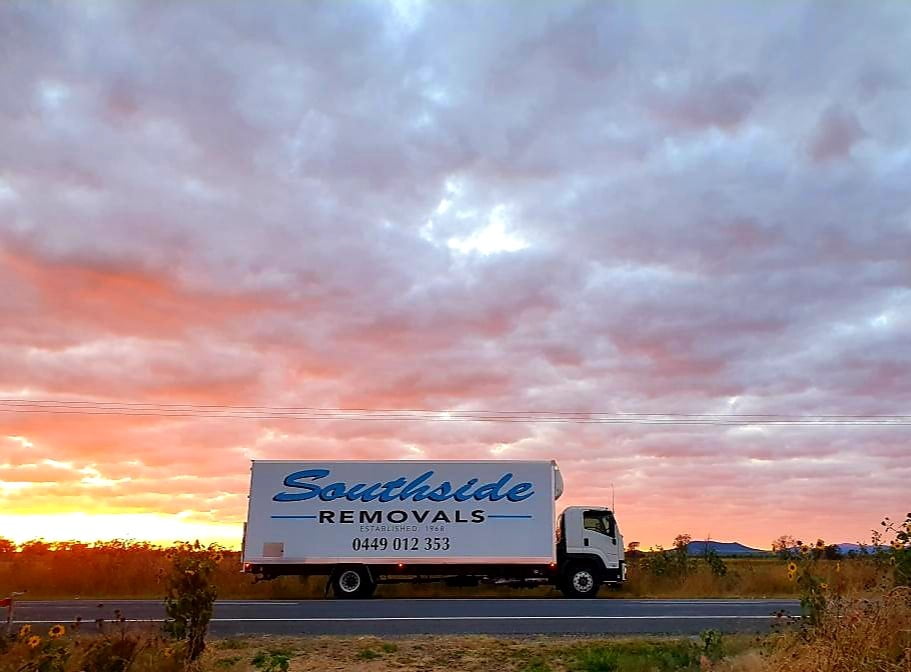 Testimonials
Southside recently moved us from Sutherland to the Gold Coast and it was the most professional crew we have ever used. Polite, on time, nothing was too much trouble and nothing was damaged. Highly recommend Tyson and his team for either local or interstate moves. Thanks guys for a job well done and peace of mind throughout.

– Cliff & Kaye, Sutherland to Gold Coast
On time, reliable, caring, friendly & very professional is the best way to describe Tyson and his Southside Removals business. I've relocated my 88yr old mother from Sydney to the Gold Coast and Tyson took the stress out of the BIG move. A prompt quote and then kept in touch right up to the day. He was on time, packed efficiently and everything arrived at the destination exactly as packed. If you are moving short or long distance and value your possessions go with Southside Removals. A quality service at an affordable price. Thanks again Tyson.
– Yvonne, Sydney to Gold Coast
</blockquote</>

Request a Quote

Services

We are proud to offer comprehensive removalist services, assisting with your move from start to finish. After a brief tour of your Sydney property to quantify your belongings, we can provide you with a detailed cost estimate for your approval. Once you have signed off, we'll get started.

We can provide all of the necessary packing materials to protect your belongings, and we'll even pack them up for you to save you the hassle. We always treat your things as if they were our own, wrapping and protecting breakable or valuable items as needed. You are welcome to do your own packing if that suits your preference, but we are more than happy to handle this arduous task for you.

The next step is to get everything from Sydney to your new home on the Gold Coast. Even if you live in a high-rise apartment or right on the Harbour, we can handle the job. Thanks to our decades of experience in Sydney removals, we know exactly how to get your furniture out of your home and onto our truck. The same is true when we arrive at your destination. When you work with us, you can rest assured that we can handle anything you throw at us.

We offer unpacking service as well if you don't want to do it yourself. That is perfectly understandable after a long day of travelling to your new home. Simply tell us where you would like everything to go, and we'll take care of it for you, freeing you up to get settled in and to explore your new neighbourhood.

We would love to tell you even more about our removalist services and how we can help you with your Sydney to Gold Coast move. Don't be shy about getting in touch!