Moving since 1968
Professional, respectful staff
On-site quotes
Fully insured
Careful moving and packing
Call Now for a Stress-Free Move
Here at Southside Removals & Storage, we have been helping Engadine residents and businesses move for over 50 years. Our team has the experience necessary to get even the most complicated moves done safely and efficiently. Our staff members treat your belongings as if they were their own, taking great care to prevent any damage throughout the moving process. We'll provide a team of removalists to suit the size of the job, sending up to 10 workers for large moves. Here's a look at how we can make your next move your easiest one yet.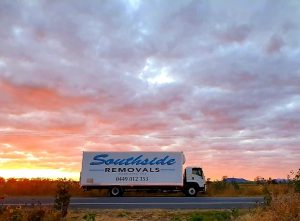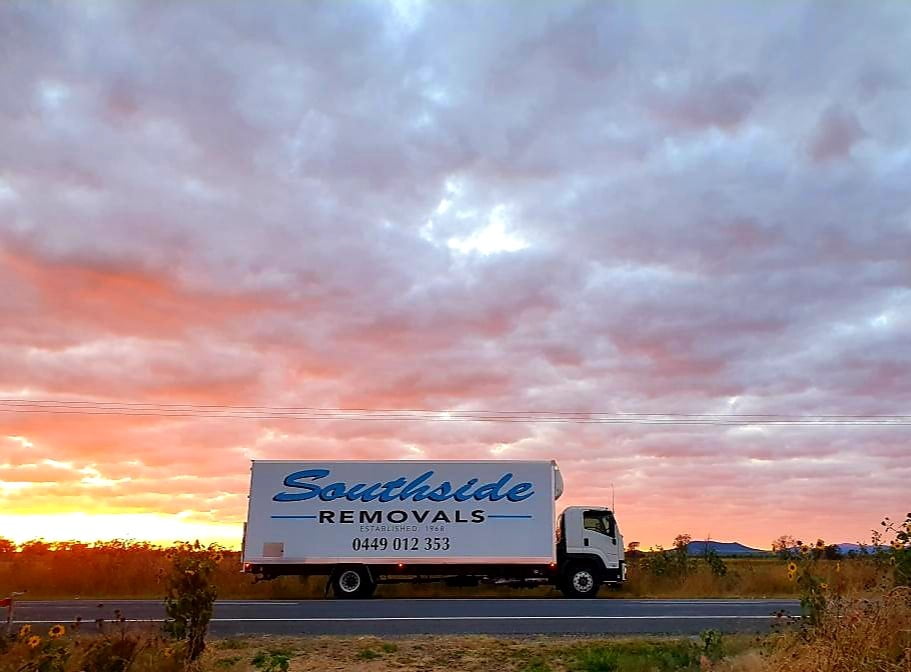 Testimonials
I just wanted to write to say how impressed we are with the amazing service and efficiency for our move to Brisbane. So grateful to Tyson and the team. Made a stressful situation much easier. Well done.
– Nicky and Peter, Loftus to Brisbane.
Thank you very much for the great job you did yesterday. From the time you arrived till will when you left, your team were helpful, careful, courteous and nothing was a problem. We would happily recommend you for any house move big or small.
– Mark & Louise, Engadine to Barden Ridge
On behalf and me and my family, I would like to thank you and your staff(Matt)for helping us move.
The advice you gave us packing made it much easier.
The boxes you dropped off to our house saved us time.
The punctual and accurately quoted job gave us peace of mind.
I would gladly recommend Southside removals. Cheers.
– Anthony, Engadine to Jannali
Karen and I would like to thank you for the seamless job you did in moving us from Engadine to Stanwell Park. Right from the quoting to delivery you made the whole job as stress-free as possible. You were able to adjust to cover the extras we hadn't thought of and I have to say that we found the friendliness of both Paul and yourself to be very reassuring.
We have no hesitation in recommending you to anyone considering a move as both your price and quality were faultless.
Thanks again for a job well done. We really appreciate your care and expertise.
– Karen and Tony M, Engadine to Stanwell Park
Rob did a fantastic job under really hot, difficult conditions.
Our settlement time was delayed, but the boys did not suit around waiting… and racking up dollars on overtime. They started unloading the truck and waited for the final go-ahead to move indoors and into the garage, avoiding excessive delays and extra costs to us. A really professional job and nothing was too much trouble.
We would strongly recommend Southside Removals to anyone wanting to reduce the stress of moving house! Thank you Tyson and your team.
– Ross and Angie, Woronora Heights to Engadine
Request a Quote
Services
Furniture Removals
Moving heavy furniture requires a lot of effort, so let us take care of all that hard work for you. We'll always protect your furniture and other items with packing pads, plastic wrap and other precautions to minimise the risk of damage throughout the journey. When we get to your new home or business facility, we'll unload everything and arrange it just the way you like it.
Pre-Packing and Unpacking
Packing all of the items in your Engadine home or business into boxes can be incredibly time-consuming, and you've already got enough on your plate with moving to a new location. Our team can pack everything securely for you, and we'll unpack everything according to your direction when we get to your destination as well.
Local and Interstate Moves
We recognise that not all Engadine homeowners and businesses plan to stay in the local area. We are proud to provide interstate removalist services, as well as local services. We'll get your things to wherever they need to go, no matter how near or far that is.
Packing Boxes
To ensure your belongings are as safe as possible during your move, it's important to pack them in sturdy packing boxes with plenty of protection. Whether you are making use of our pre-packing services or packing up your items yourself, we can provide all the packing materials you need. We have boxes in a wide range of sizes to make the process even smoother.
Waterfront Removals
Waterfront removals are among the most complicated, typically due to accessibility issues. You can rest assured that our team is up to the task, using specialised equipment as needed to get your belongings out of your Engadine home or business and into your new property.
Pianos and Fragile Items
If you own a piano, fragile antiques or other specialty items, our team can help with those as well. Through our five decades of experience in the removals industry, we have learned exactly how to handle these important items, giving them the special treatment they deserve.