Reputable, family owned and operated since 1968
Local, country and interstate removals
Professional team managing your complete moving process
Competitive, transparent pricing
Obligation free on-site quotes
Call Now for a Stress-Free Move
Moving out of your Kirrawee home or business to a new location takes a lot of time and effort, but you don't have to do all of that hard work yourself. The expert removalists here at Southside Removals & Storage will be more than happy to assist you throughout the entire process. Here's an overview of the services we offer for our Kirrawee customers.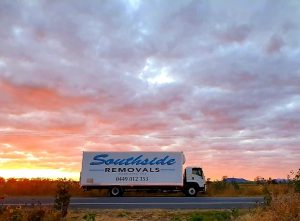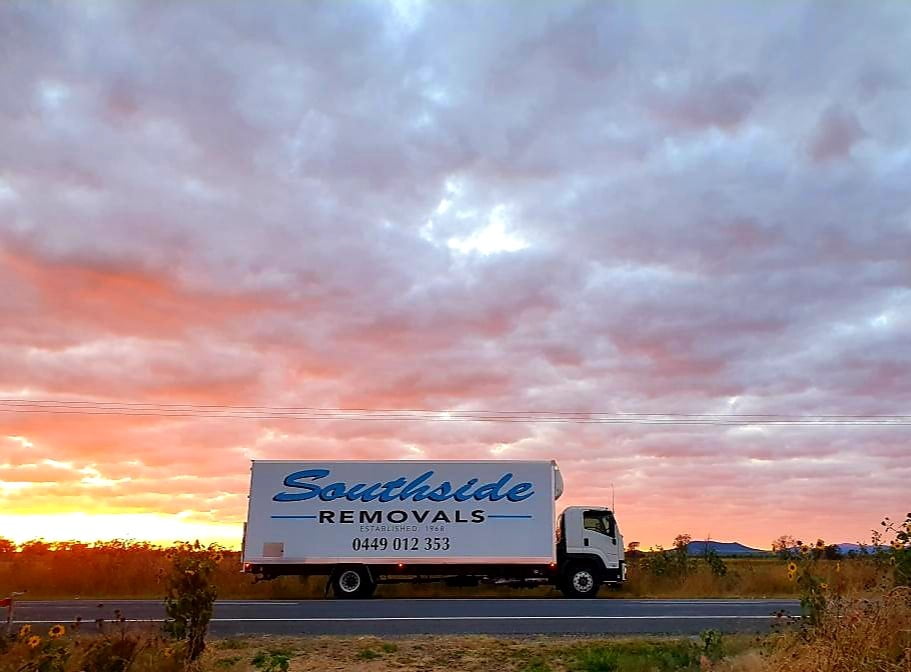 Testimonials
Great service. On time, friendly and did exactly as we wanted. Terrific.
– Jackie C
You made it look so easy, you Tyson and your assistant Matt, we're so proffessional, You moved our house contents to qld for us with such ease.. Totally recommend you to anyone, and friendly too.
– Janne, Kirrawee To Cooroy QLD
Just a note to let you know thank you for the great job you did moving my belongings
from Kirrawee to Woonona. You were both fast courteous and efficient and I appreciated
it all.
I have no hesitation in recommending to you to anyone to move and if and when I move I will certainly be happy to contact you again.
– Judy, Kirrawee to Woonona
Thank you so much to Tyson and his staff for making my move so easy and quick. You were very honest, respectful of my property and extremely reliable. Your crew were very friendly and had a lovely work ethic to make the day go as easy as possible. I will definitely recommend your removal service to anyone in need of a removalist company. Thank you from the entire family for making the day so effortless.
All the best,
Thankyou, Natalie G
– Natalie, Sans Souci to Kirrawee
Thank you, Tyson and your team for helping us move homes. My wife and I were extremely impressed by your professionalism, efficiency and guidance throughout our move. If we ever move again, we would without hesitation use your services again.
I would also strongly recommend your services to anyone as we found the whole experience stress free (which is not usually the case when moving homes). We also passed your details to friends of ours who are also moving homes soon.
Thanks again!
– Fernando & Chantal, Kirrawee
My husband and I settled on our new home in December (the busiest time of year). I rang a few removalists, however being so close to Christmas they were unable to book us in.
I finally gave Southside Removals a ring and I wish I had called them first. Although they too were extremely busy this time of year, they asked me if they could call me back the next day to see if they could move some bookings around to accommodate us and within 24 hours I had a callback and (to my relief) a booking!
They came two days later and were extremely helpful, professional and trustworthy! I have heard some horror stories about items of furniture being ruined during the move or worse stolen, however, Southside Removals were extremely careful and extremely trustworthy.
I would highly recommend Southside Removals to anyone and will definitely be giving them a call first next time. Thank you Southside Removals!!
– Elyse & Chris, Kirrawee to Prestons
Request a Quote
Services
Furniture Removals
If you have ever moved furniture on your own, you know how difficult it can be. Fortunately for you, our strong, experienced movers are here to handle this task for you. We take care of the heavy lifting, so you don't have to, and we'll do everything in our power to protect your furniture from any damage.
Pre-Packing and Unpacking
Packing all of your belongings into boxes in preparation for your move is no easy task, and it can be one of the most time-consuming aspects of moving from your Kirrawee home or business. This is another area where our team can help, taking great care to ensure nothing gets damaged. When we arrive at your new location, we can unpack everything for you as well, freeing you up to start exploring your new community.
Local and Interstate Moves
Whether you are moving to a new home or business in the Kirrawee area or heading to another state, our team will be right there with you every step of the way. You'll get the same high-quality services, no matter how short or long your move is going to be.
Packing Boxes
As you start preparing for your move, you're going to need a lot of boxes to store your belongings, and we can provide them for you. Even if we won't be doing the pre-packing, we'll still provide all the boxes you'll need in a range of sizes. This includes packing paper and other necessary protective materials as well.
Waterfront Removals
If your new destination is located on the waterfront, it may be challenging to get all of your things into your new home, especially for furniture and other heavy items. Waterfront properties don't always have easy access for removing trucks. Our team utilises specialised equipment for situations such as these, so you can count on us to get the job done.
Pianos and Fragile Items
Pianos and other fragile items like antiques present unique challenges for removalists. Because these types of things require specialised care during the moving process, you'll need to work with removalists with experience in this area. We have been in this business since 1968 so you can rest assured your piano is in the best possible hands.